Теледерматология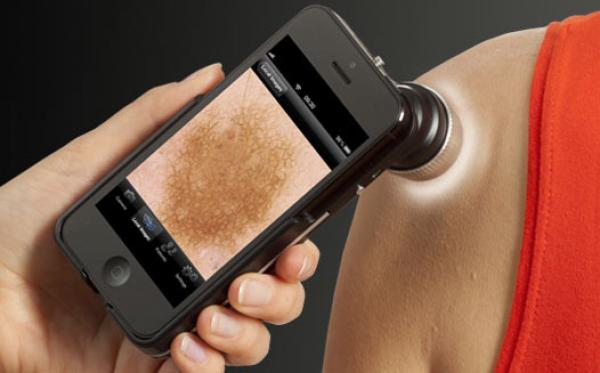 Дерматология одной из первых стала использовать формат телемедицины. Уже в 1995 году стартовал первый теледерматологический проект по обеспечению помощью жителей удаленных районов штата Орегона, США. В ходе проекта была зарегистрирована рекордная первичная обращаемость пациентов. Далее, в 1997 году было организовано уже 3 аналогичных проекта, в том числе и за пределами США, по результатам которых впервые было установлено, что по диагностической точности новых подход не уступает традиционному (конкордантность около 95%). Начиная с 1998 года, по всему миру стали формироваться теледерматологические сети, соединяющие крупные медицинские центры с удаленными объектами. Одновременно стали появляться исследования в рамках отдельных патологий и способов обсоледования: 1999 год - 91% конкордантности при обследовании пациентов с пигментными первичными морфологическими элементами при помощи видеосвязи, 2000 год - 85% конкордантность при использовании удаленной дерматоскопии и обмена данными по e-mail. Благодаря теледерматологии в 2003 году были разработаны дерматоскопические критерии диагностики злокачественных и доброкачественных новообразований кожи: именно при помощи телемедицинского подхода стало возможным оценить данные 108 пациентов одновременно 40 специалистами в области дерматоскопии. Всего 4 года спустя было доказано, что использование смартфонов с камерой высокого разрешения или специальными девайсами для дерматоскопии является эффективным скрининговым методом диагностики меланомы.
В настоящее время ежедневно при помощи видеозвонков и обмена изображениями консультируются тысячи пациентов по всему миру. По данным социологических опросов 76% населения, которому доступна удаленная консультация, предпочитают теледерматологический подход ожиданию в очереди.
Теледерматология значительно превосходит классический подход по соотношению цена-качество: по данным 2009 классический подход требовал на 79,78€ больше на каждого пациента по сравнению с телемедициной. Можно также говорить об общем снижении затрат на обеспечение дерматологической помощью - по данным 2007 года на 21% для одного учреждения здравоохранения в данной области.

1. Telemedicine Techniques and Applications. Edited by Georgi Graschew and Stefan Rakowsky, ISBN 978-953-307-354-5, 514 pages, Publisher: InTech, Chapters published June 20, 2011 under CC BY-NC-SA 3.0 license. (Chapter 17 Teledermatology: Outcomes and Economic Considerations, by Akhilesh Pathipati and April Armstrong)
2. Quick Guide to Store-Forward Teledermatology for Referring Providers. Karen McKoy, MD, Scott Norton, MD, Charles Lappan, MBA, MPA. ATA Teledermatology Special Interest Group. April, 2012.
3. History of teledermatology: a technique of the future in dermatology. Senel E. Skinmed. 2010 May-Jun;8(3):167-70.
Share:
This is not what you were looking for?
Ask doctors for free!
Remember: the more detailed the question, the more detailed the answer.
You have not found what you are looking for? Ask our consulting physicians!
ask a question